Making sense of the worlds genomic data.

The value of genomic data is tremendous, yet it is a mammoth task to master these large data sets. From small labs to large nationwide programmes, panel tests to full genome analysis and in the search to detect decisive markers and rare variants, we take care of it.

About usProducts
Find out more about the application of 42Genetics solutions in the following fields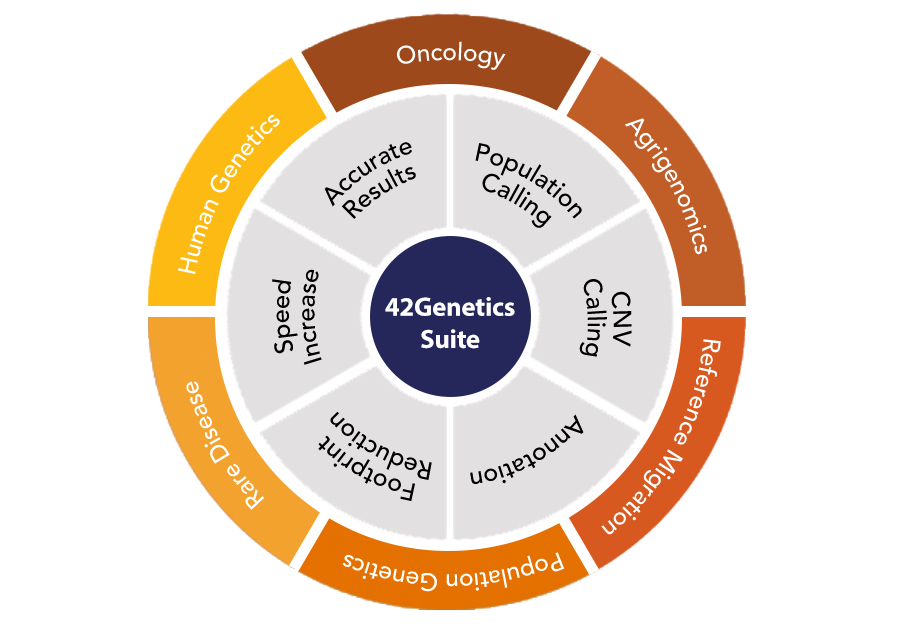 42Genetics provides a modular high performance NGS secondary analysis solution.
Our solution creates a reliable bridge between NGS data streaming from the sequencer (FASTQ or unaligned BAM) to detailed genetic interpretation and reporting solutions.
Read more
The benefits of 42Genetics solutions

Speed
From FASTQ to VCF in less than 20 minutes.

Accuracy
Highly accurate and precise alignment and variant calling.

Ease of use
All-in-one solution simple workflow and flexible deployment.

Filesize
Twentyfold storage footprint reduction of aligned read files.